Greece Athena Invitational Wrestling Tournament
December 21, 1974 @ Greece Athena High School (Rochester, New York)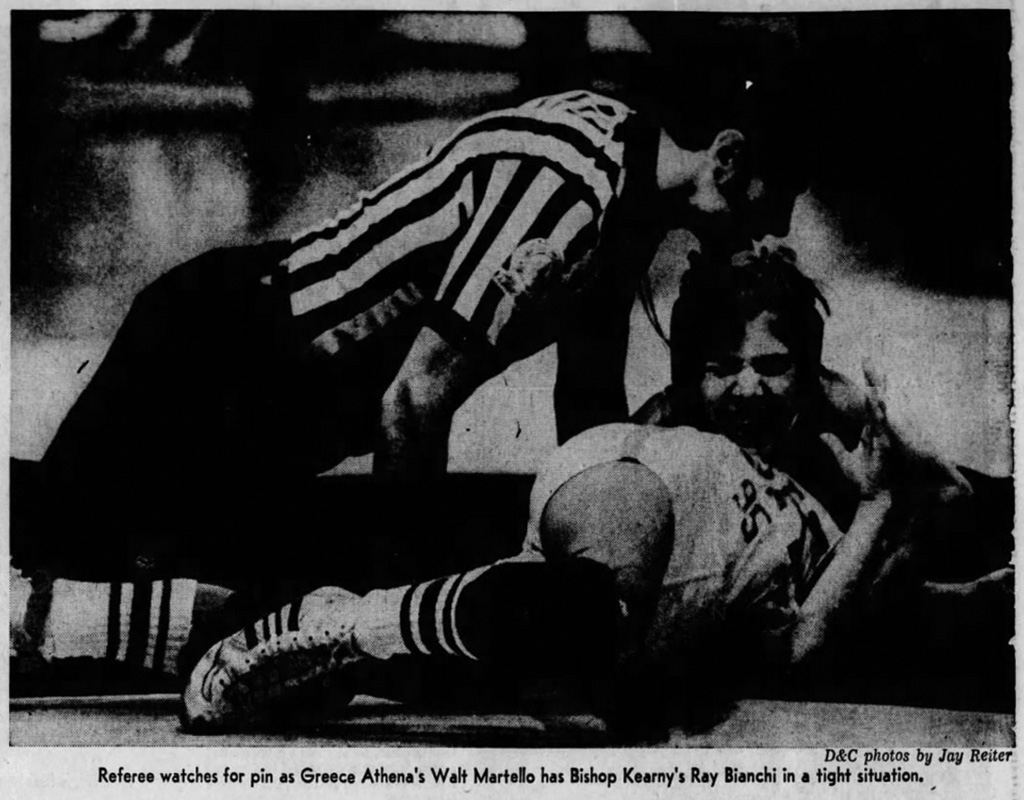 Walt Martello vs. Ray Bianchi
Referee watches for pin as Greece Athena's Walt Martello has Bishop Kearney's Ray Bianchi in a tight situation. SOURCE: Rochester Democrat and Chronicle, Sunday, January 22, 1974. Reproduced by armdrag.com with permission. Click for larger image.


Varsity

Team Final

McQuaid Jesuit 131.5, Madison (Rochester) 113, Greece Athena 107.5, East Irondequoit Eastridge 102, Bishop Kearney 77.5, Edison Tech (Rochester) 64, Palmyra-Macedon 54, Pittsford Mendon 51

Outstanding Wrestler Award - Bernard Robinson (MR)

Championship Final (1st)



IF YOU HAVE ANY ADDITIONAL PHOTOS OR DOCUMENTATION FROM THIS EVENT, CONTACT INFO@ARMDRAG.COM.

Comments (Greece Athena Invitational Wrestling Tournament)