34th Annual Monsignor Martin All-Catholic Wrestling Championships
February 12, 2000 @ Unknown Location (Unknown City, New York)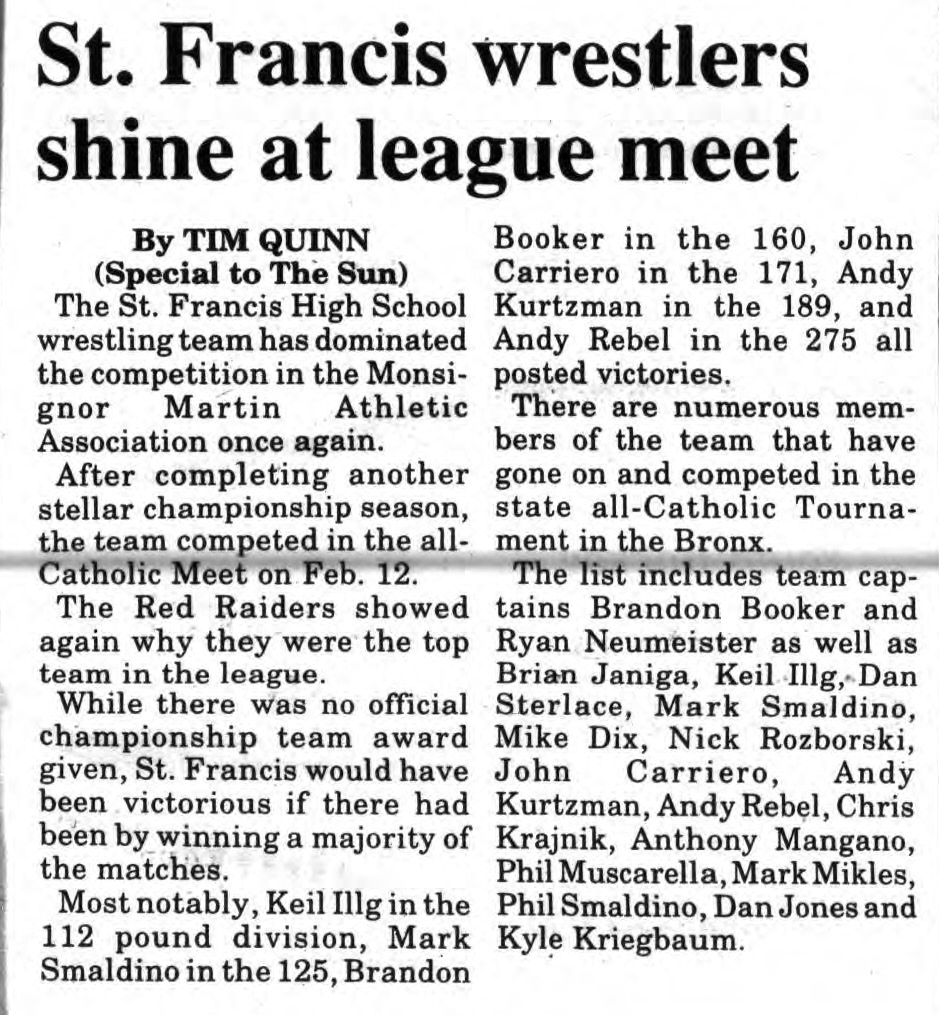 St. Francis wrestlers shine at league meet
The St. Francis High School wrestling team has dominated the competition in the Monsignor Martin Athletic Association once again. SOURCE: The Hamburg Sun, March 2, 2000. Click for larger image.
Varsity

Teams

Canisius, St. Francis, St. Joseph's, St. Mary's of Lancaster

Outstanding Wrestler Award - Jack Turner (Canisius)

Championship Final (1st)



IF YOU HAVE ANY ADDITIONAL PHOTOS OR DOCUMENTATION FROM THIS EVENT, CONTACT INFO@ARMDRAG.COM.

Comments (34th Annual Monsignor Martin All-Catholic Wrestling Championships)