Genesee Region League Wrestling Championships
February 8, 1997 @ Byron-Bergen High School (Bergen, New York)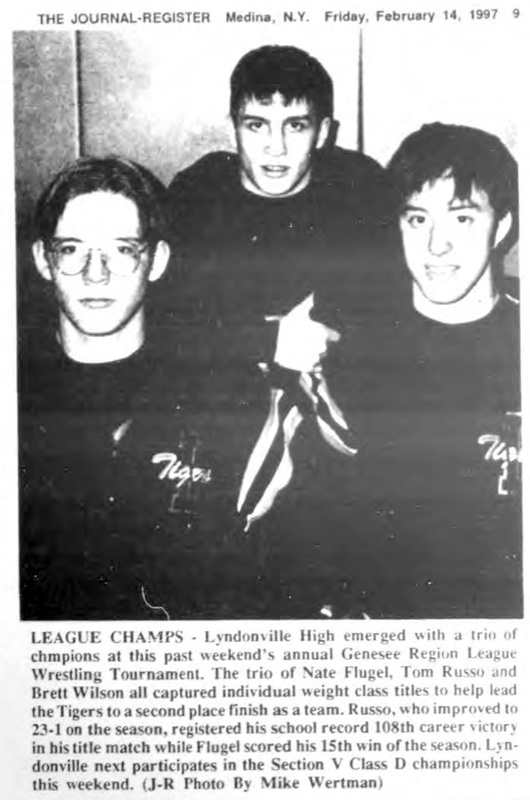 League Champs
Lyndonville High emerged with a trio of champions at this past weekend's annual Genesee Region League Wrestling Tournament. The trio of Nate Flugel, Tom Russo and Brett Wilson all captured individual weight class titles to help lead the Tigers to a second place finish as a team. SOURCE: Medina Journal-Register, Friday, February 14, 1997. Click for larger image.

Varsity

Team Final

Holley 172.5, Lyndonville 102, Attica 99, Alexander 81, Byron-Bergen 62, Batavia Notre Dame 25.5, Kendall 13, Pembroke 7

Outstanding Wrestler Award - Chris Sabato (BND)

Championship Final (1st)


Consolation Final (3rd)



IF YOU HAVE ANY ADDITIONAL PHOTOS OR DOCUMENTATION FROM THIS EVENT, CONTACT INFO@ARMDRAG.COM.

Comments (Genesee Region League Wrestling Championships)