2nd Annual Windsor Christmas Wrestling Tournament
December 27, 1958 @ Windsor High School (Windsor, New York)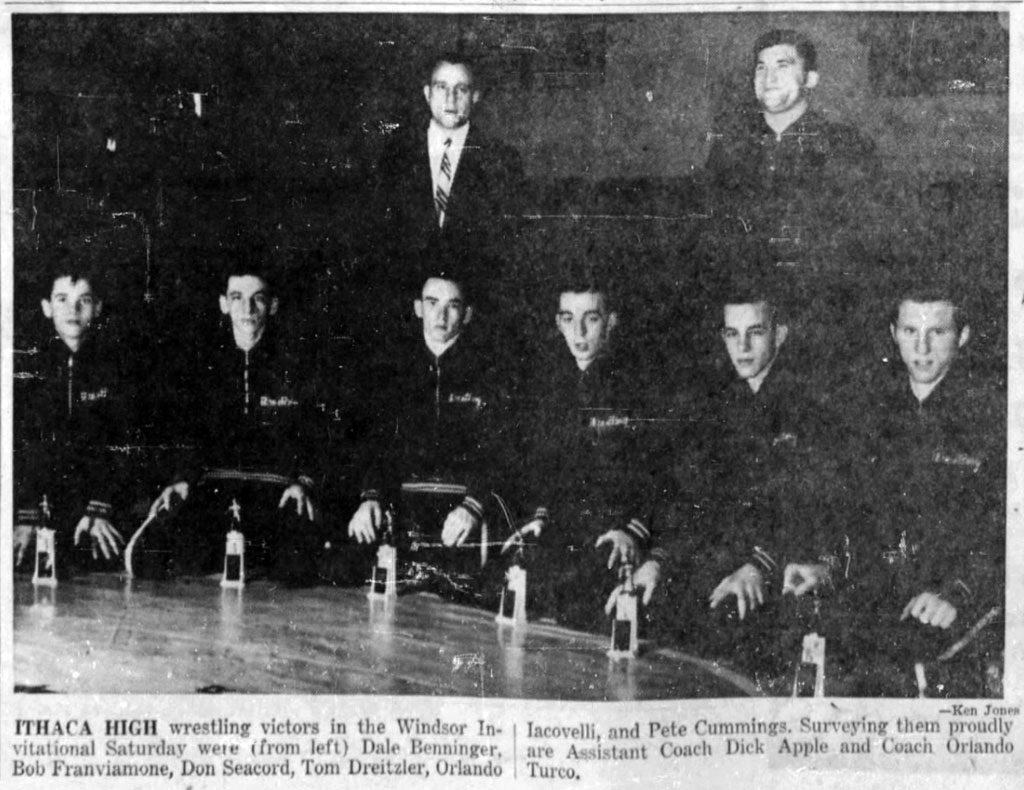 Ithaca High
ITHACA HIGH wrestling victors in the Windsor Invitational Saturday were Dale Benninger, Bob Franviamone, Don Seacord, Tom Dreitzler, Orlando Iacovelli, and Pete Cummings. Surveying them proudly are Assistant Coach Dick Apple and Coach Orlando Turco. SOURCE: The Ithaca Journal, December 29, 1958. Click for larger image.

Varsity

Teams

Albany Academy, Binghamton North, Chenango Forks, Cortland, Deposit, Ithaca, Massena, Mont Pleasant, Oneida, Owego, Sherburne, Union Springs, Vestal, Windsor

Championship Final (1st)


Consolation Final (3rd)



IF YOU HAVE ANY ADDITIONAL PHOTOS OR DOCUMENTATION FROM THIS EVENT, CONTACT INFO@ARMDRAG.COM.

Comments (2nd Annual Windsor Christmas Wrestling Tournament)