11th Annual Rochester Interscholastic League Wrestling Championships
February 8, 1933 @ Edison Technical High School (Rochester, New York)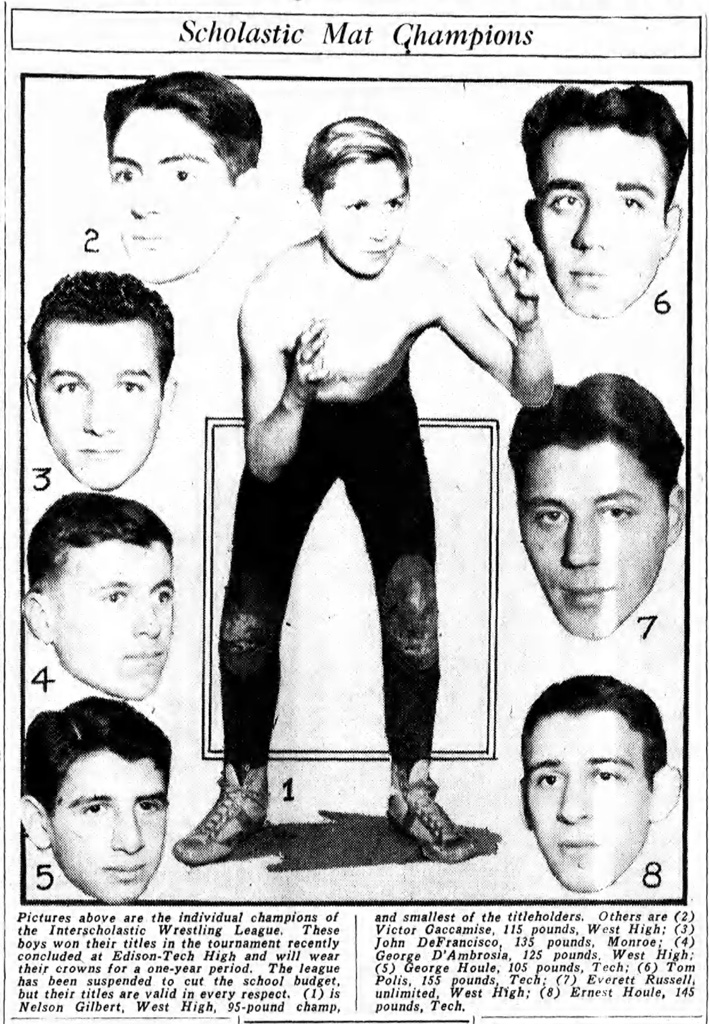 Scholastic Mat Champions
Pictured above are the individual champions of the Interscholastic Wrestling League. These boys won their titles in the tournament recently concluded at Edison Tech High and will wear their crowns for a one-year period. SOURCE: Rochester Times-Union, Saturday, February 11, 1933. Reproduced by armdrag.com with permission. Click for larger image.
Slideshow: The Times-Union



Slideshow: Democrat & Chronicle



Varsity

Teams

Charlotte (Rochester), East High (Rochester), Edison Tech (Rochester), Franklin (Rochester), Monroe (Rochester), West High (Rochester)

Championship Final (1st)



IF YOU HAVE ANY ADDITIONAL PHOTOS OR DOCUMENTATION FROM THIS EVENT, CONTACT INFO@ARMDRAG.COM.

Comments (11th Annual Rochester Interscholastic League Wrestling Championships)