Wayne-Finger Lakes Western Division Wrestling Championships
February 27, 1971 @ Victor High School (Victor, New York)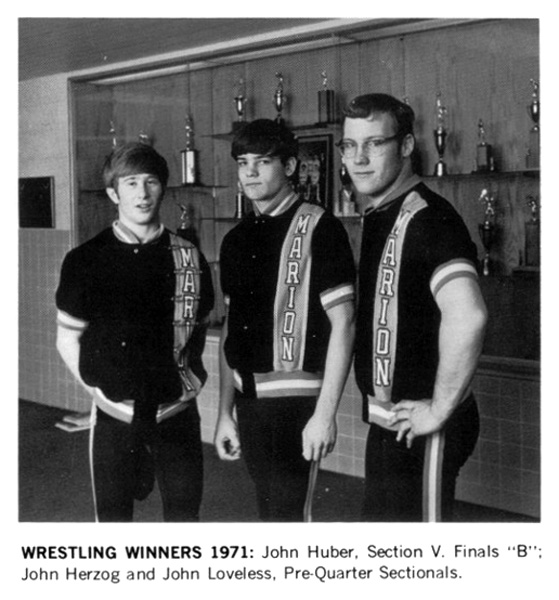 Wrestling Winners 1971
Marion had 3 winners at the W-FL West Tournament, which served as the qualifier for the Section V Class B Quarterfinals. LEFT TO RIGHT: John Huber, John Herzog, John Loveless. SOURCE: 1971 Noiram.
Varsity

Team Final

Victor 87, Marion 75, North Rose-Wolcott 48, Lyons 39, Honeoye 23, Sodus 11, Marcus Whitman 8

Championship Final (1st)



IF YOU HAVE ANY ADDITIONAL PHOTOS OR DOCUMENTATION FROM THIS EVENT, CONTACT INFO@ARMDRAG.COM.

Comments (Wayne-Finger Lakes Western Division Wrestling Championships)