Wayne-Finger Lakes East Wrestling Championships
February 24, 1973 @ Canandaigua Academy (Canandaigua, New York)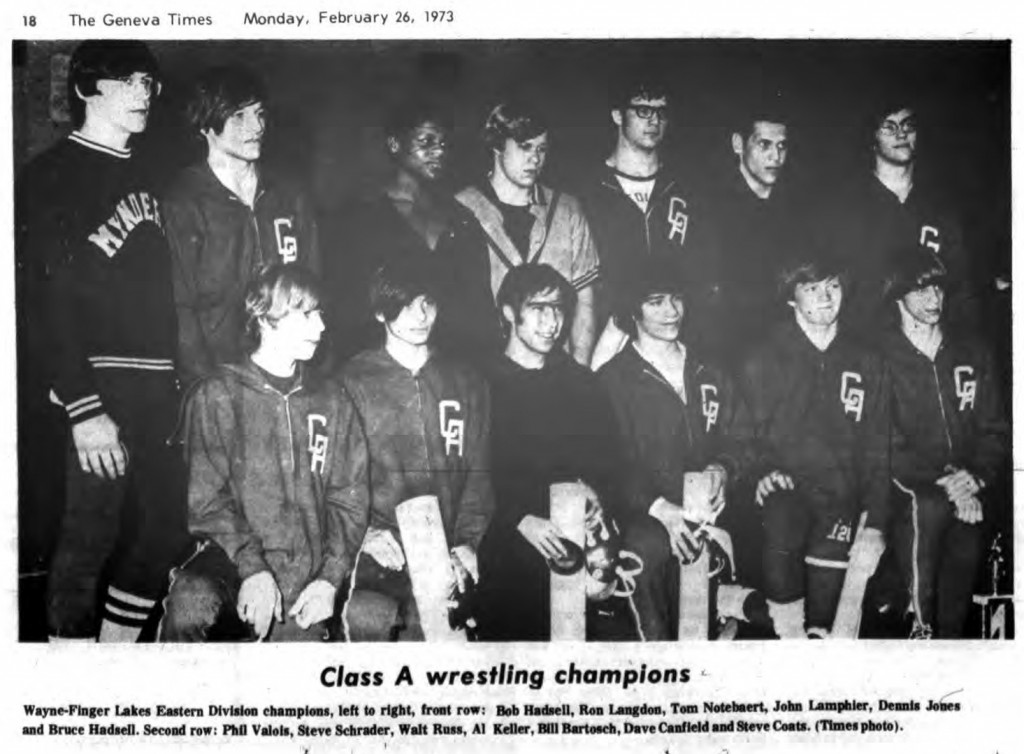 Class A wrestling champions
Wayne-Finger Lakes Eastern Division champions. SOURCE: The Geneva Times, February 26, 1973. Click for larger image.


Varsity

Team Final

Canandaigua 122, Geneva 65.5, Midlakes 54.5, Penn Yan 41, Mynderse 38.5, Waterloo 33, Newark 28.5, Wayne 27, Palmyra-Macedon 16

Aggregate Pin Award - Robert Hadsell (Canandaigua)
Outstanding Wrestler Award - Bruce Hadsell (Canandaigua)

Place Winners

250 4. Bob Badman (PY)
4. Dan George (Midlakes)

Championship Final (1st)


Consolation Final (3rd)



IF YOU HAVE ANY ADDITIONAL PHOTOS OR DOCUMENTATION FROM THIS EVENT, CONTACT INFO@ARMDRAG.COM.

Comments (Wayne-Finger Lakes East Wrestling Championships)