9th Annual Southern Tier Wrestling Conference Holiday Tournament
December 18, 1970 - December 19, 1970 @ Falconer High School (Falconer, New York)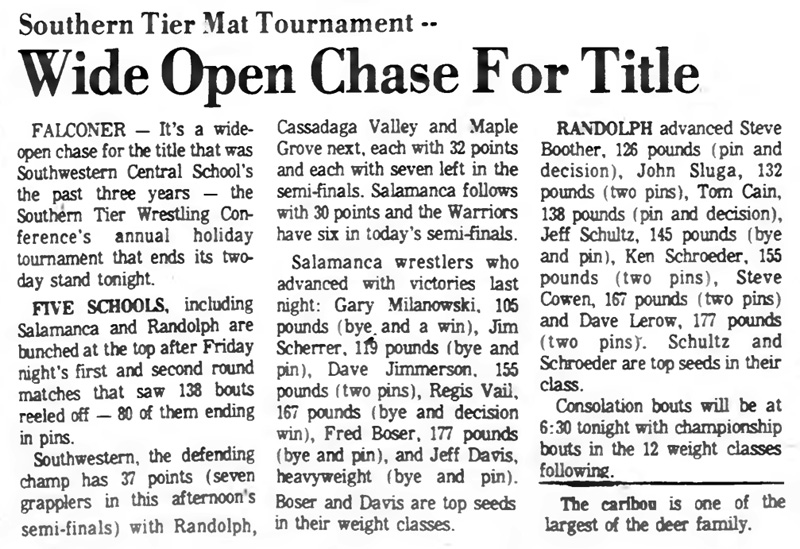 Wide Open Chase For Title
It's a wide-open chase for the title that was Southwestern Central School's the past three years - the Southern Tier Wrestling Conference's annual holiday tournament ends its two-day stand tonight. SOURCE: Olean Times-Herald, Saturday, December 19, 1970. Click for larger image.
Varsity

Team Final

Maple Grove 71, Southwestern 68, Salamanca 60, Randolph 55, Cassadaga Valley 48, Falconer 41, Westfield 28, Pine Valley 22, Silver Creek 12, Panama 4, Ripley 2

Championship Final (1st)


Consolation Final (3rd)



IF YOU HAVE ANY ADDITIONAL PHOTOS OR DOCUMENTATION FROM THIS EVENT, CONTACT INFO@ARMDRAG.COM.

Comments (9th Annual Southern Tier Wrestling Conference Holiday Tournament)