16th Annual Southern Tier Wrestling Conference Tournament (D1)
February 18, 1978 @ Olean High School (Olean, New York)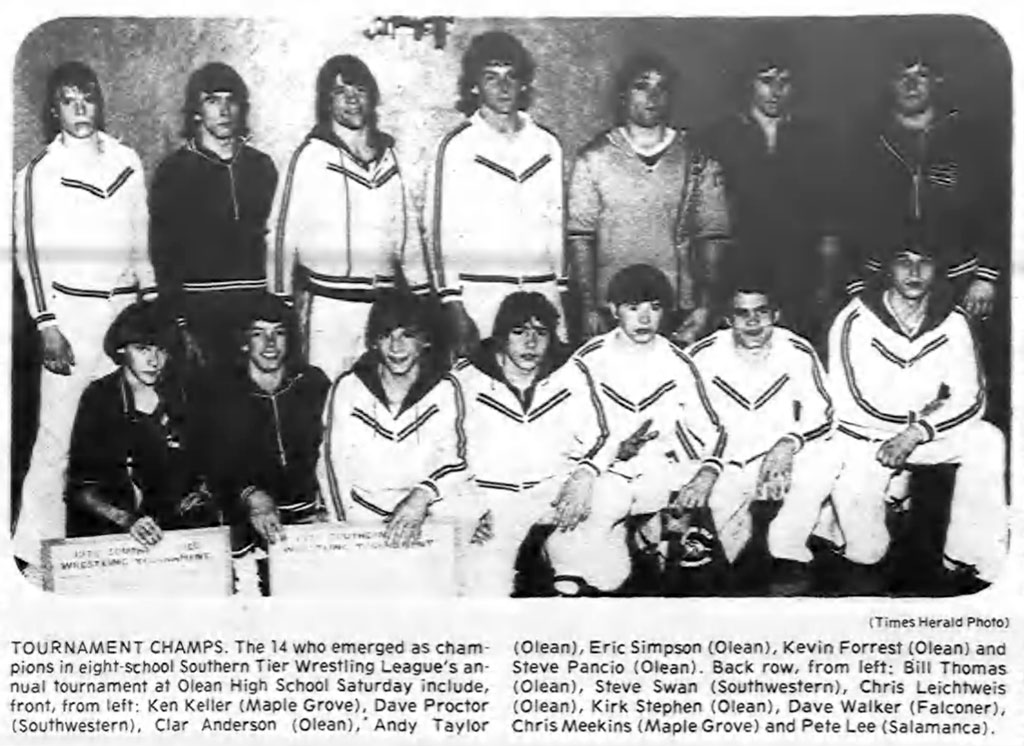 Tournament Champs
The 14 who emerged as champions in the eight-school Southern Tier Wrestling League's annual tournament. SOURCE: Olean Times Herald, Monday, February 20, 1978. Click for larger image.

Slideshow: Olean Times Herald




Varsity

Team Final

Olean 216.5, Falconer 159, Maple Grove 105.5, Southwestern 89.5, Cassadaga Valley 87.5, Salamanca 80, Dunkirk 35, Fredonia 22.5

Outstanding Wrestler Award - Kirk Stephen (Olean)

Championship Final (1st)


Consolation Final (3rd)



IF YOU HAVE ANY ADDITIONAL PHOTOS OR DOCUMENTATION FROM THIS EVENT, CONTACT INFO@ARMDRAG.COM.

Comments (16th Annual Southern Tier Wrestling Conference Tournament (D1))