Tri-County Holiday Wrestling Tournament
December 18, 1976 @ Cuba Central School (Cuba, New York)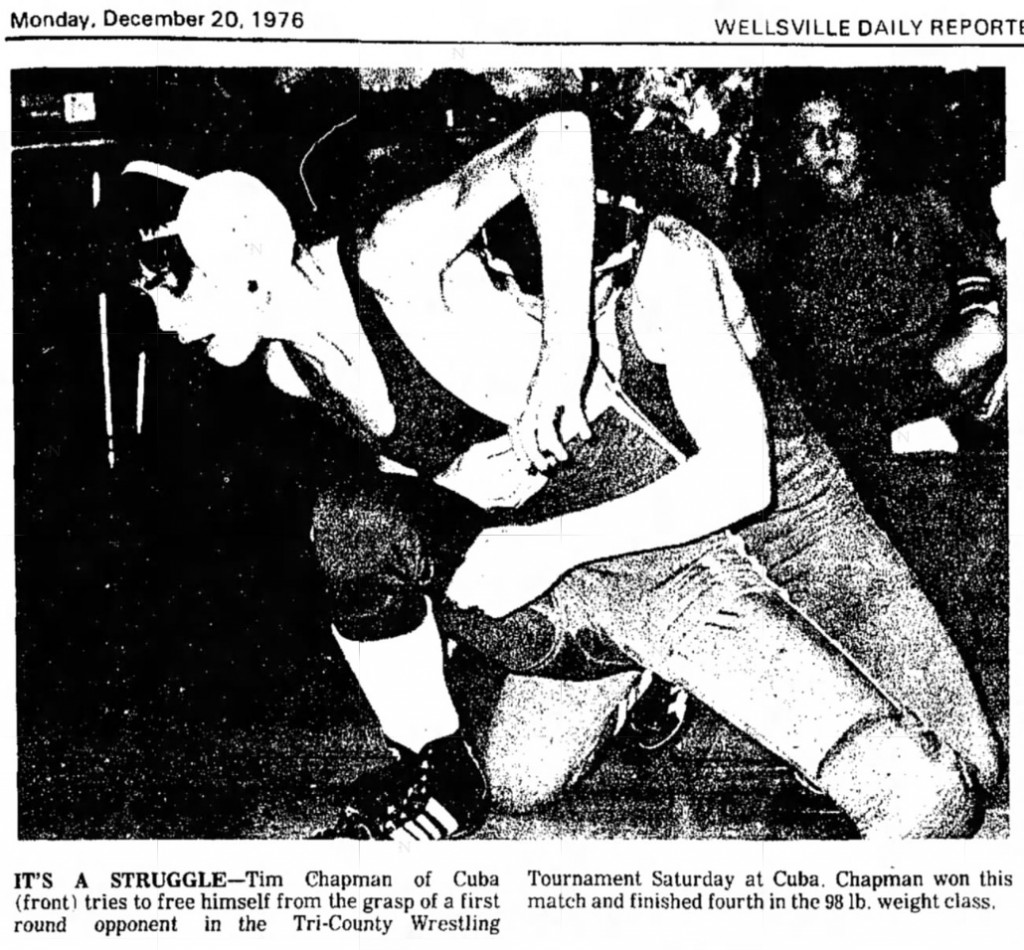 It's A Struggle
Tim Chapman of Cuba tries to free himself from the grasp of a first round opponent in the Tri-County Wrestling Tournament at Cuba. SOURCE: Wellsville Daily Reporter, December 20, 1976. Click for larger image.

Varsity

Team Final

Wellsville 106, Allegany 93.5, Fillmore 74, Franklinville 46, Cattaraugus 43, Bolivar 39, Cuba 34.5, Archbishop Walsh 19

Outstanding Wrestler Award - Bill Graser (Cattaraugus)

Championship Final (1st)


Consolation Final (3rd)



IF YOU HAVE ANY ADDITIONAL PHOTOS OR DOCUMENTATION FROM THIS EVENT, CONTACT INFO@ARMDRAG.COM.

Comments (Tri-County Holiday Wrestling Tournament)