Tri-County Holiday Wrestling Tournament
December 20, 1975 @ Wellsville High School (Wellsville, New York)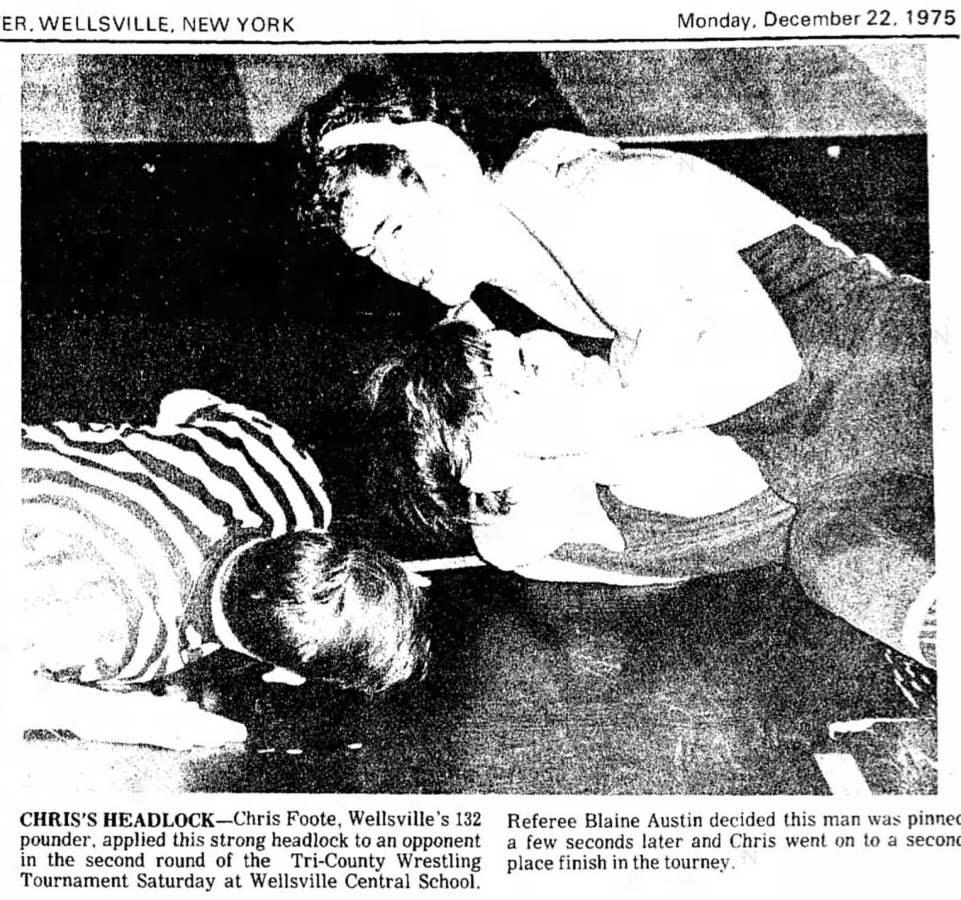 Chris's Headlock
Chris Foote, Wellsville's 132 pounder, applied this string headlock to an opponent in the second round of the Tri-County Wrestling Tournament. SOURCE: Wellsville Daily Reporter, December 22, 1975. Click for larger image.



Varsity

Team Final

Portville 139.5, Cattaraugus 89.5, Allegany 75, Wellsville 33.5, Fillmore 30, Franklinville 24.5, Archbishop Walsh 17.5, Bolivar 4

Outstanding Wrestler Award - Mike Faulkner (Portville)

Championship Final (1st)


Consolation Final (3rd)



IF YOU HAVE ANY ADDITIONAL PHOTOS OR DOCUMENTATION FROM THIS EVENT, CONTACT INFO@ARMDRAG.COM.

Comments (Tri-County Holiday Wrestling Tournament)