NYSPHSAA Section VI Class A Wrestling Championships
February 8, 2020 @ North Tonawanda High School (North Tonawanda, New York)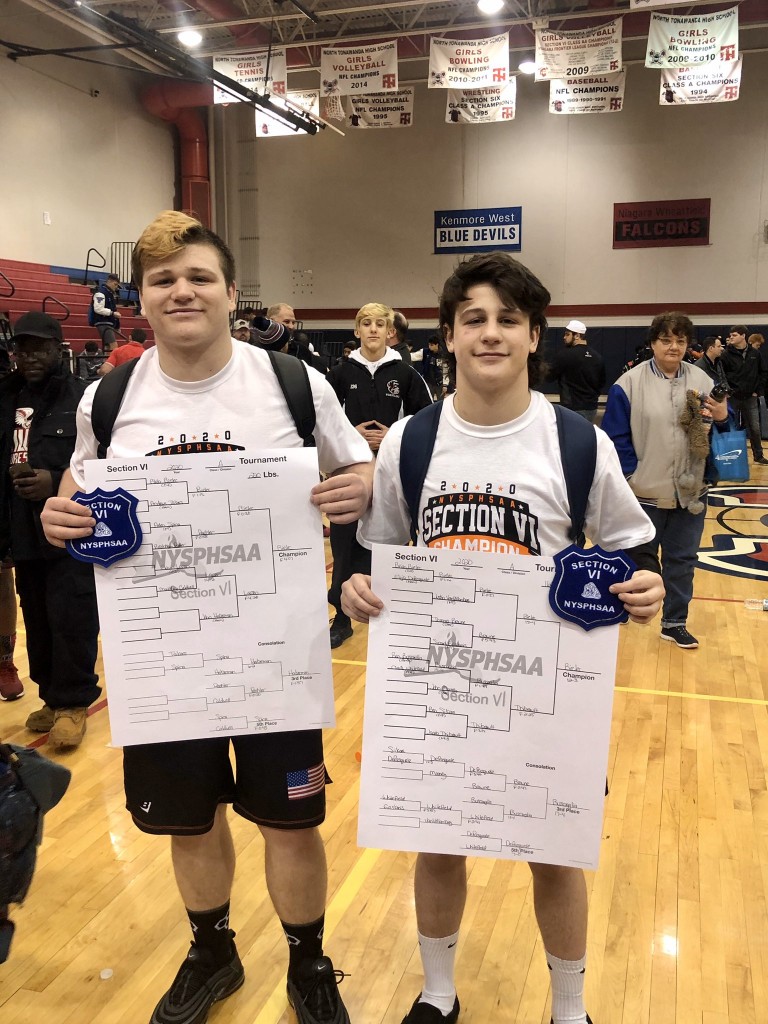 Threepeat for the Bielec brothers!
Brothers Brian and Blake Bielec. Shared by Angela Bielec. Click for larger image. [MORE PICS]

Varsity

Team Final

Niagara Wheatfield 213.5, Grand Island 204, Hamburg 192.5, Amherst 187.5, Starpoint 181, Williamsville South 146, North Tonawanda 67, Sweet Home 39

Outstanding Wrestler Award - Adam Daghestani (GI)

Championship Final (1st)


Consolation Final (3rd)


Consolation Final (5th)



IF YOU HAVE ANY ADDITIONAL PHOTOS OR DOCUMENTATION FROM THIS EVENT, CONTACT INFO@ARMDRAG.COM.

Comments (NYSPHSAA Section VI Class A Wrestling Championships)